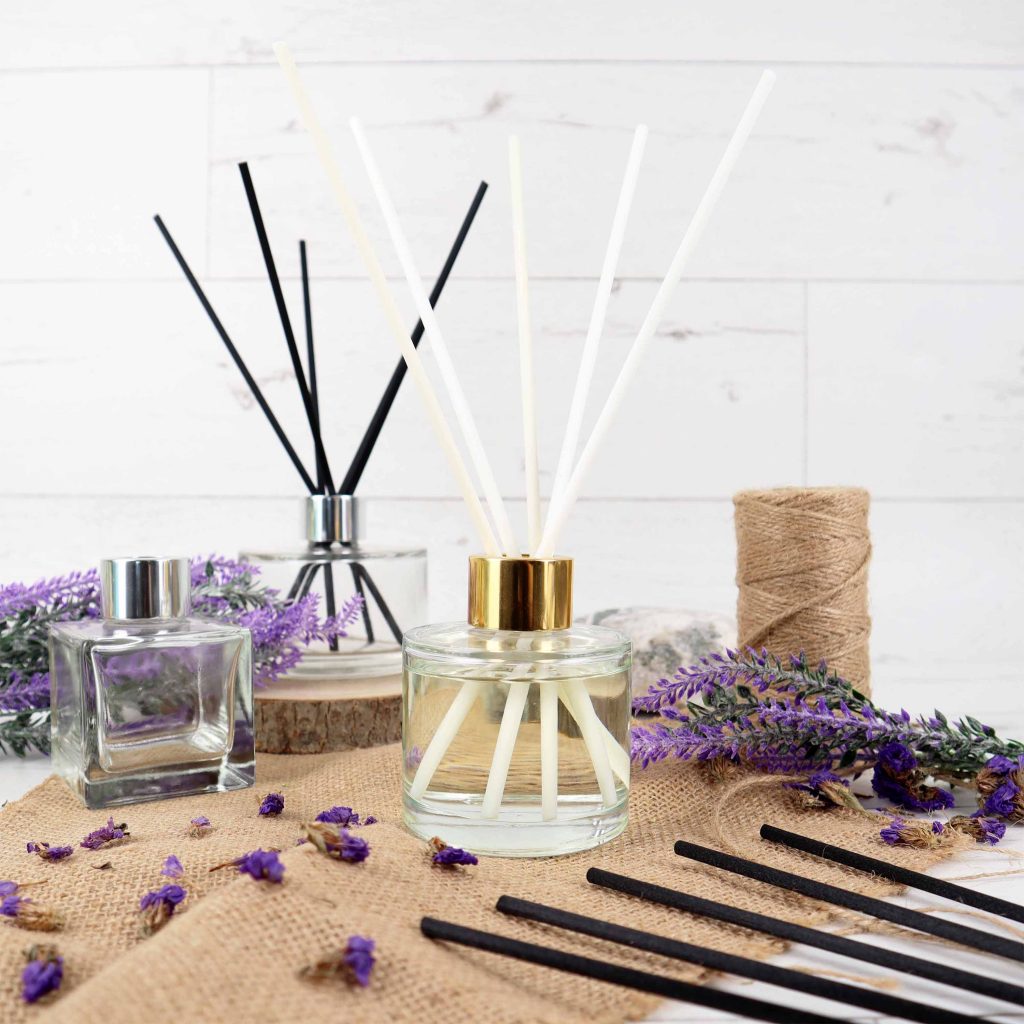 Preparation
Prepare the area you will be using to make your reed diffusers to ensure that any spills can be easily cleaned up.
Stage 1 – Pour the oils into a container to mix
Pour 300ml Augeo Base Oil and your entire 100ml Fragrance Oil into your container and mix thoroughly. This equates to 75% Augeo base oil and 25% Fragrance oil.
Stage 2 – Add mix to the bottles
Pour the oil mixture into the glass diffuser bottles, and screw on the diffuser cap.
Stage 3 – Add the reeds
Add the reeds to the diffusers, swirl them around and flip them over so the oil can spread down the reeds.
Enjoying your Reed Diffusers
Place your reed diffusers anywhere around your home and enjoy the beautiful aroma of your creations.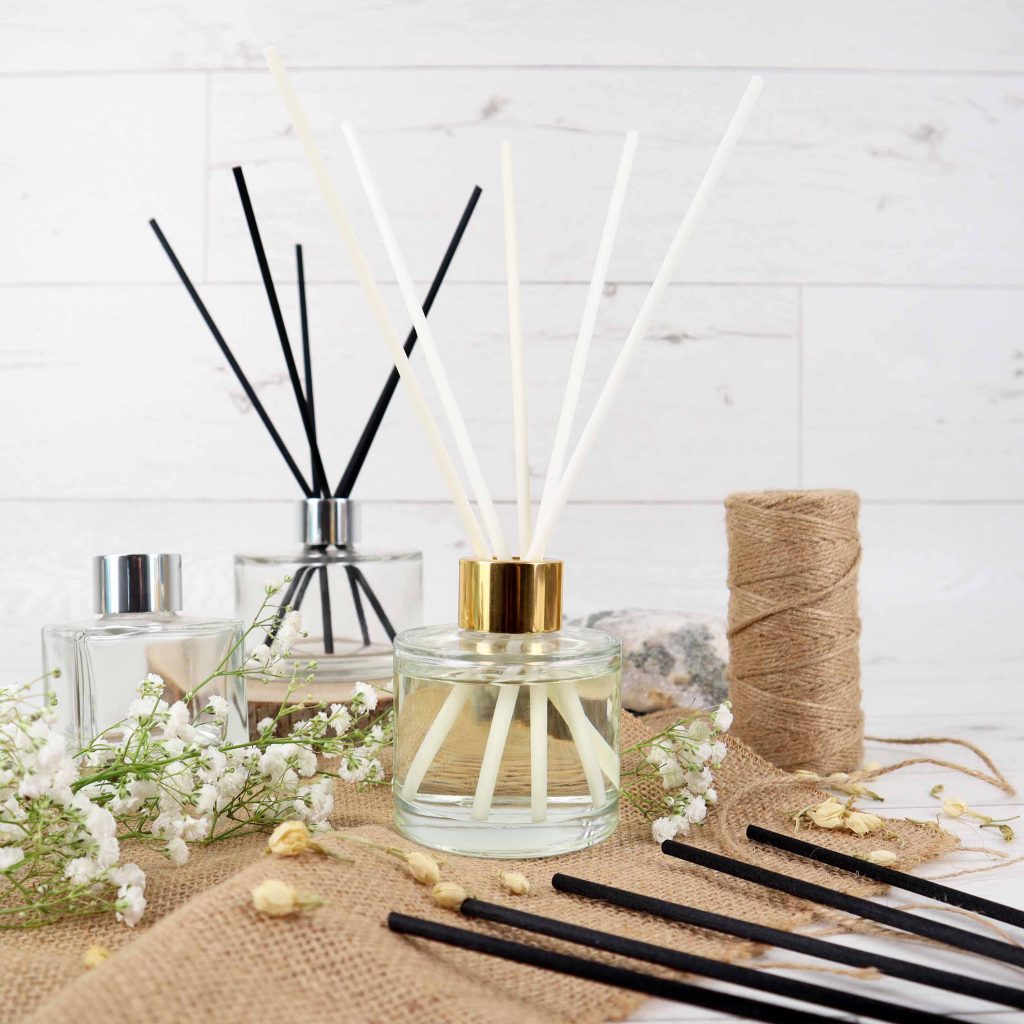 For any advice or to talk through your project with one of our advisors, please do not hesitate to contact us at Cosy Owl on 01376 560 348.